Do you live in a bachelor suite and love the fact that you have a small space? Japan-based
Atelier OPA
celebrates this idea of living in one room with the creation of their folding furniture series, Kenchikukagu.
The space-savvy Kenchikukagu series includes a mobile bedroom, office, and kitchen. Each of these units folds away into a compact case on wheels, so that they can be tucked away easily when not in use.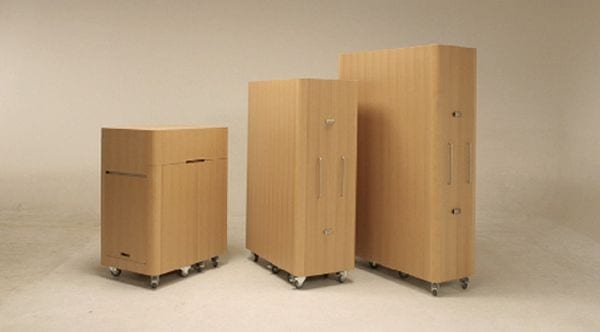 The bedroom unit comes with a foldable bed, lighting fixture, and a small table. It works particularly well as a guest room (it'll really impress your guests!).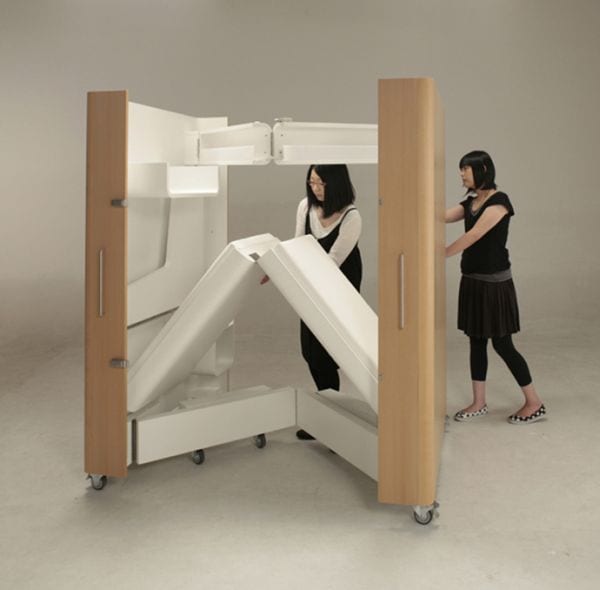 The office station includes a desk, bookshelves, drawers, a chair, and a lighting fixture.
The kitchen unit features a sink, fold-away side table, drawers, recipe holder, and an induction cooktop.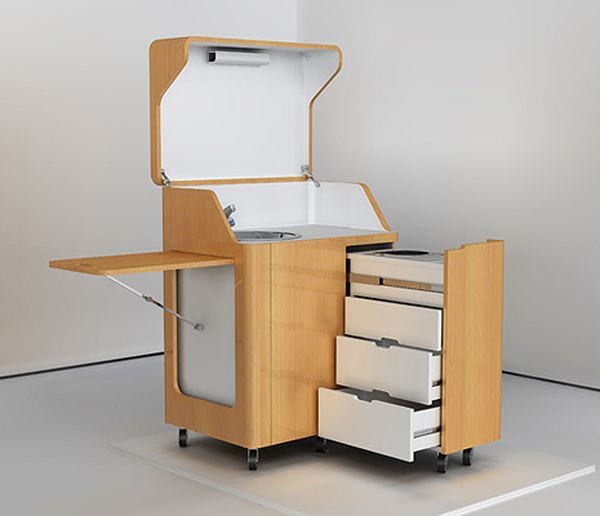 Video:
Like this post? Follow us for more similar stories:
Get notified when products come to our store: