At some point, we've all used water passively without thinking about how much we waste; we've let the tap run while brushing our teeth or we've taken a few extra long showers.
Many of us want to reduce our environmental footprints and saving water is one impactful way to do that. The problem is we don't know exactly how much water we use at any given time, which makes conserving it a tough task. Water Watcher solves this problem and, ultimately, changes the way we interact with water on a day-to-day basis.
A small gadget for your home, Water Watcher helps you save thousands of gallons of water a year by monitoring your water usage. It connects to the pipes in any sink or shower and uses sensors to track water flow. 
The creative minds at Smart Design, a San Francisco-based design and innovation consulting firm, created Water Watcher. They recognized that people have trouble conserving water because they can't immediately see how much of it they use. Instead of waiting for a water bill at the end of the month, Smart Design invented a way for people to see their water usage the moment they use it.
As each gallon flows by, blue LEDs illuminate the face of Water Watcher subtly indicating how much water you've used so far. Once the water stops running, the indicator briefly shows where your house measures up in its daily usage and if it's above or below the daily average.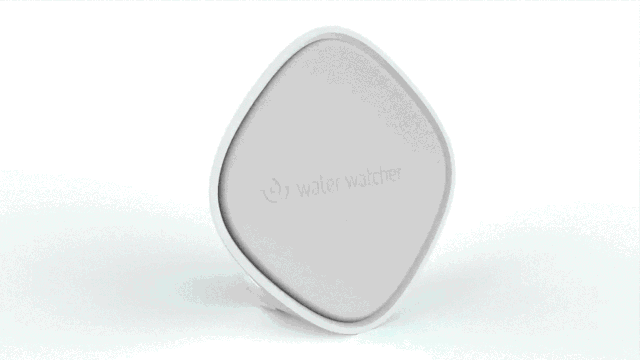 An app accompanies the gadget, tracking your water usage over time. With the app, you can benchmark against yourself and note your conservation achievements day by day.
Another useful feature is that Water Watcher shows you where you use the most water. Through research, Smart Design found that most people think appliances, like dishwashers, are the biggest water wasters. Surprisingly, this isn't true. In fact, people lose the most water in their toilets, showers, and sinks.
Efficient, lightweight and small, Water Watcher remains visible yet non-intrusive. It's also soundless—a feature that allows it to serve as a gentle reminder rather than an annoying device nagging you to save water each day.
A useful and compact item, Water Watcher makes saving water easier than ever and is perfect for any home.
Video:
Like this post? Follow us for more similar stories:
Get notified when products come to our store: